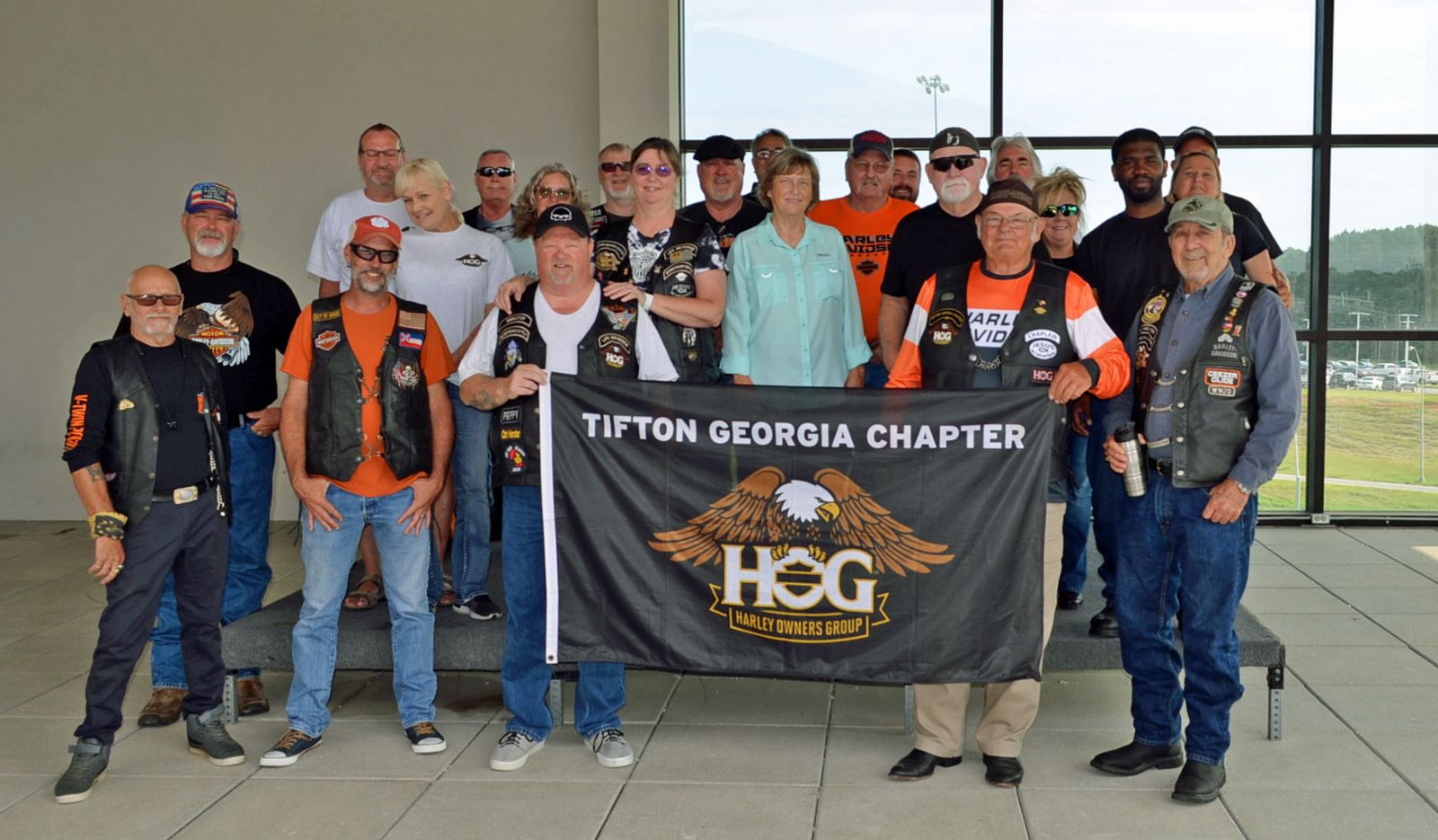 About Us
Tifton Harley Owner's Group is a group of like minded people from all walks of life. We love to ride and get together for fun and fellowship. What most of us have learned is it doesn't matter what your background is, what your so called status in life is but your love of riding a Harley that brings us all together. We are brothers and sisters....a family. We are always open for more members to join us. Come check us out sometime so you can feel what we feel. A camaraderie in our shared love of the open road. We have three group rides per month.
We ride the first and second Saturday of each month with kick stands up (KSU) at 10:00 am. and the third Sunday of each month with KSU at 2:00 pm from the Harley Davidson shop in Tifton.
Our chapter meeting varies from month to month in both location and date. Some months we may not even have a meeting. Meeting location and date will be posted on this calendar and sent out via email.
For more information please contact Walt at tiftonhog@gmail.com.
"A CAMARADERIE IN OUR SHARED LOVE OF THE OPEN ROAD."