MEET THE OFFICERS
Say hello to a few of the officers of the Tifton HOG Chapter.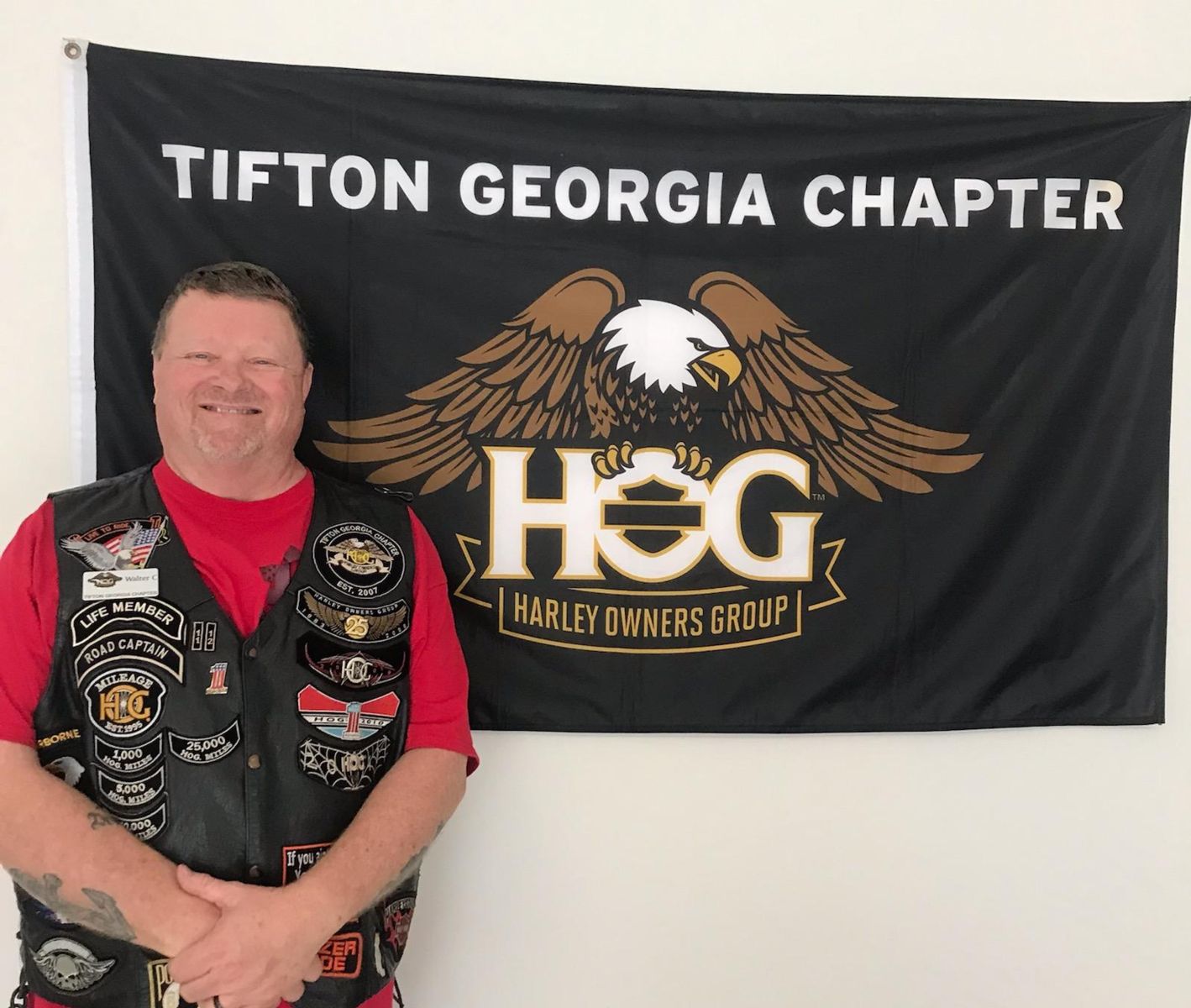 Walt | Director/Head Road Captain
Current Ride: 08 Street Glide
I've been riding some type of motorbike/motorcycle for as long as I can remember. From Sears and Roebuck min-bikes to dirt bikes, Honda street bikes and then Harley Davidson motorcycles. I am currently on my 7th Harley Davidson, a 2008 Streetglide. Yeah it's a little older but it's fast and I love it. My wife and I met because of Harley Davidson motorcycles and she now rides her own and we love the time we spend riding together. I have held several positions within the Tifton Harley Owners Group since joining in 2008 and I am currently on my second watch as Director of the group. There's nothing like the comradery of the THOG group. Not only a group that loves to ride and have fun but to also share the love of the open road with others that are looking for someone to ride with. If you're looking for a good group of folks to ride with, try us out. I promise we'll show you a good ride and time. See you on the blacktop!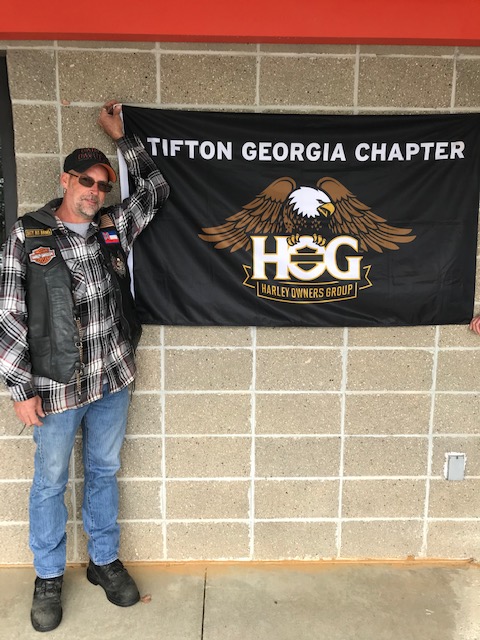 Alan R| Assistant Director
Current Ride: 2013 Ultra Limited 110th Anniversary Edition
I've ridden many different bikes over the years. It all started over 30 years ago riding a Honda Passport scooter to and from work as a teenager, and gradually moving up to Harley touring bikes. The first thing I did after moving to Hahira in the summer of 2020 was join the Tifton HOG chapter. It's been fun since day one and I'm looking forward to what the future holds for us! Come check us out and be a part of a great family. Let's get knees in the breeze!!
Alan | Treasurer
Current Ride: 2016 Street Glide Special
Growing up as a youngster I was fascinated by and rode anything with two wheels that I could throw a leg over, be it bicycles, mini bikes or dirt bikes.
As I started "adulting" the mini bikes were long gone and along came a few larger motorcycles that some of my real good friends would let me "borrow" and take for a spin. Then along came life, which would remain a motorcycling obstacle for a long time. Fast forward to one day in November 2015 when I test rode a Street Glide, and with it, new memories are still being made.
So what do you say, come on, join the Tifton HOGs, meet and make some new friends and new memories to call your own.
They're a great bunch of folks, not only to ride with but just hang out and have fun with.
See ya in the wind!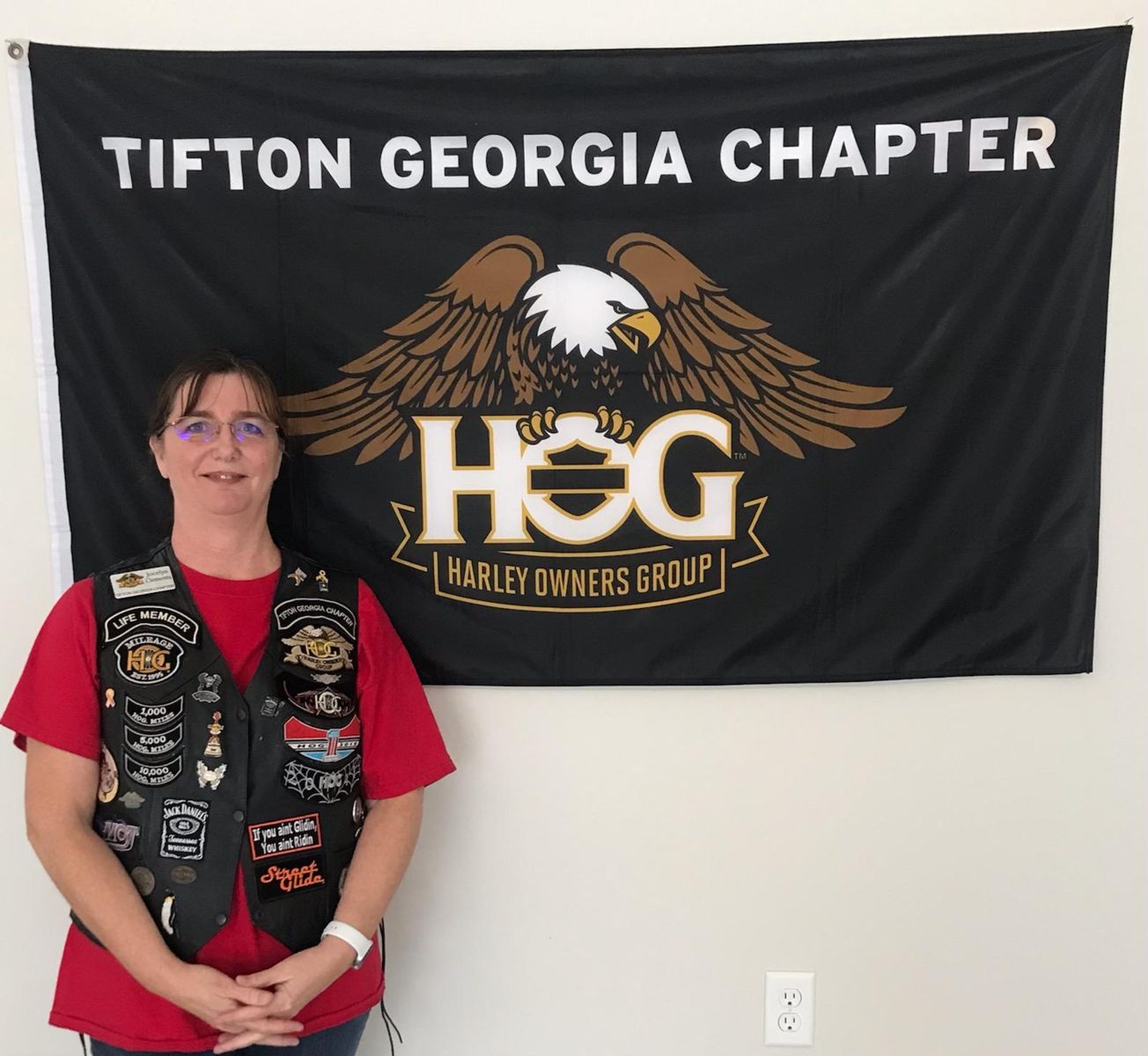 Jocelyn | Secretary/Membership Officer
Current Ride: 2019 Heritage
I was introduced to riding and the HOG Group when I met my Hubby over 13 years ago. I have owned several bikes over the years and currently have a 2019 Heritage FLHCS. Over the last 9 years or so I have held different positions in the Tifton HOG Group such as Editor, Treasurer and Membership. I took a couple of years off and am now back in an officer position as Secretary/Membership. Our main goal is not only riding and having fun; but to also share that love of riding by increasing our membership with people who love to ride as much as we do. To me, the HOG Chapter is more than just a group of people riding together. We are friends and a family. I enjoy riding with them, hanging out and having get togethers….making special memories. You couldn't ask for a better group of folks. Come join us and find out how fun it is!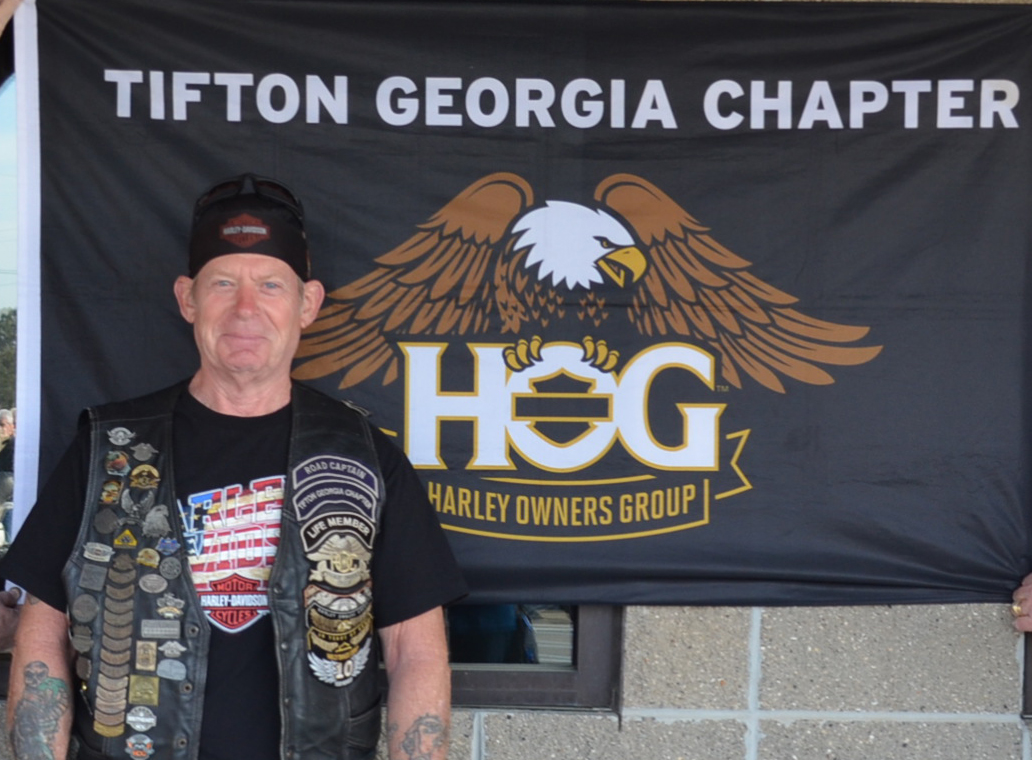 Dean | Photographer/Web Dude
Current Ride: 2021 Ultra Limited
I have been riding bikes since I was about 12. I started riding Harleys in 2006 which is when I joined THOG. A great bunch of folks to hang out with. As the Pic/Web dude I get to have more fun with them than some of them like. Riding helps me stay somewhat sane. I have my 125K patch which is just one of the perks that HOG has to offer.