MEET THE OFFICERS
Say hello to a few of the officers of the Tifton HOG Chapter.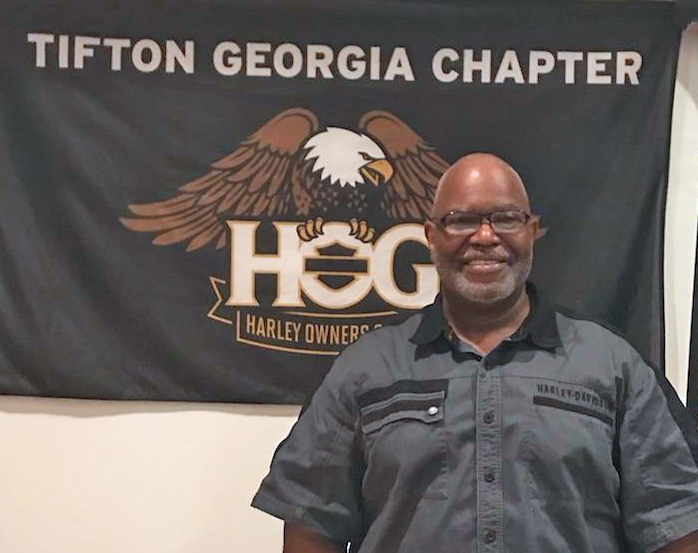 Jonathan | Director
Current Ride: 2010 Ultra Classic
"I first started riding when I was 19 while station at Fort Bliss, Tx for training in my job specialty in the Army. I had a friend who had a Kawasaki 500 which he didn't ride very much and told me I could ride as long as I didn't wreck it. That was the beginning and what fueled my desire to own my own which took me several years to accomplish. I purchased my first Harley while stationed in Germany it is the same bike I currently ride a 2010 Ultra Classic . There is a wonderful feeling when you are on your bike with a group of riders you call your brothers and sisters and you all share the joy of being on the open road looking for that next adventure that will be a memory that you all can share in. My wife and I have been a part of the Tifton HOG Group since 2014 and we both feel that there's nothing better than having the wind in your face cruising down the road with friends who share in the joy of the ride. We look at the THOG just as God does because we are all brothers and sisters in God's eyes."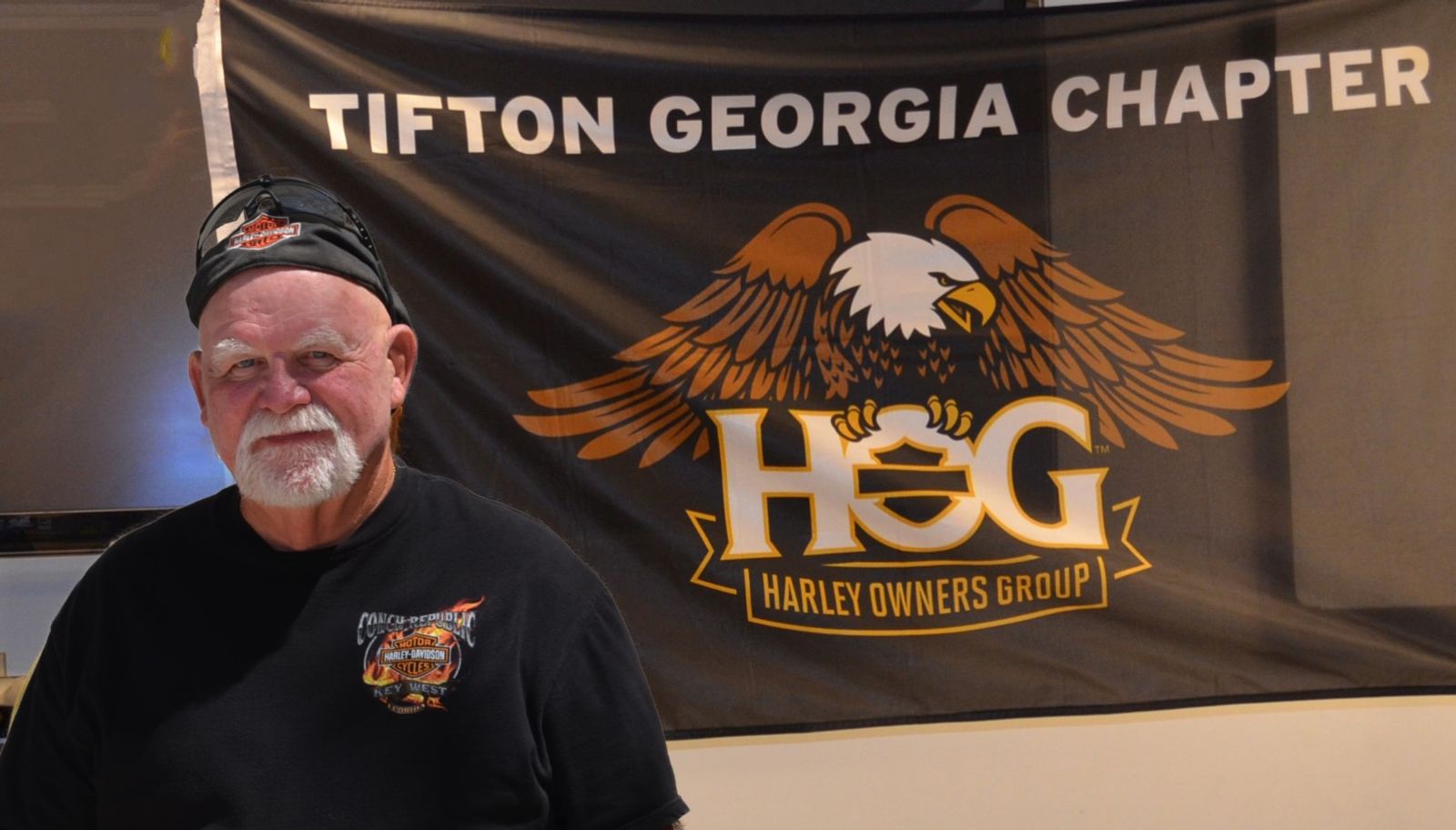 Johnny | Assistant Director
Current Ride: Ultra Limited
"I am a Charter Member of the Tifton Harley Owner's Group. Previously I held the position as Safety Officer for 12 years. I currently ride an Ultra Limited and believe wind therapy is the best therapy."
Alan | Treasurer
Current Ride: 2016 Street Glide Special (Yep, Black)
"Growing up as a youngster I was fascinated by and rode anything with two wheels that I could throw a leg over, be it bicycles, mini bikes or dirt bikes. As I started "adulting" the mini bikes were long gone and along came a few bigger motorcycles and just about anything I could get my hands on that would propel me forward. Luckily I had some real good friends back in the day that would let me "borrow" their motors and take them for a spin. Then I blinked, life got in the way and would remain in the way for a long time. Fast forward many years to 2014 and as I was still "adulting", and after I completed the MSF basic riders course (which I highly recommend by the way/and yes I passed) I bought my first (me owned) motorcycle, a Kawasaki Vulcan Nomad. A big bagger that was a very comfortable ride on the open road. Then one day in November 2015 on a whim and the arm twisting from a few of my "Harley friends, I test rode a Street Glide. That's when I realized how much better the Street Glide handled compared to the Kawi. So, as my Paul Harvey is still being written I'm adulting but I'm not growing up so come on, join the Tifton HOGs, meet and make some new friends. They're a great bunch of folks to not only ride with but just hang out and have fun with. See ya in the wind!"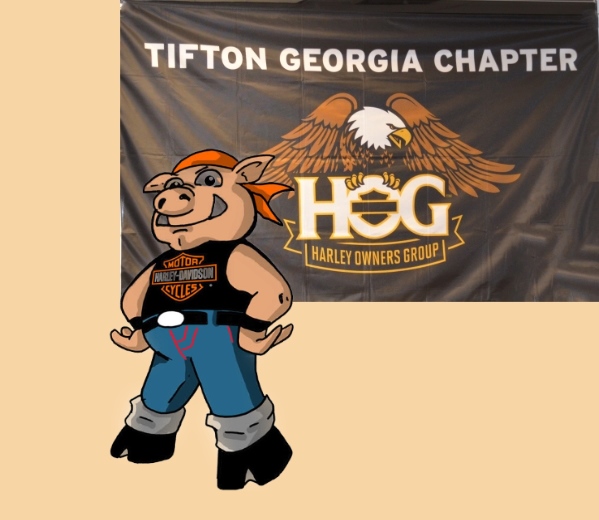 Elke | Secretary
Current Ride: Harley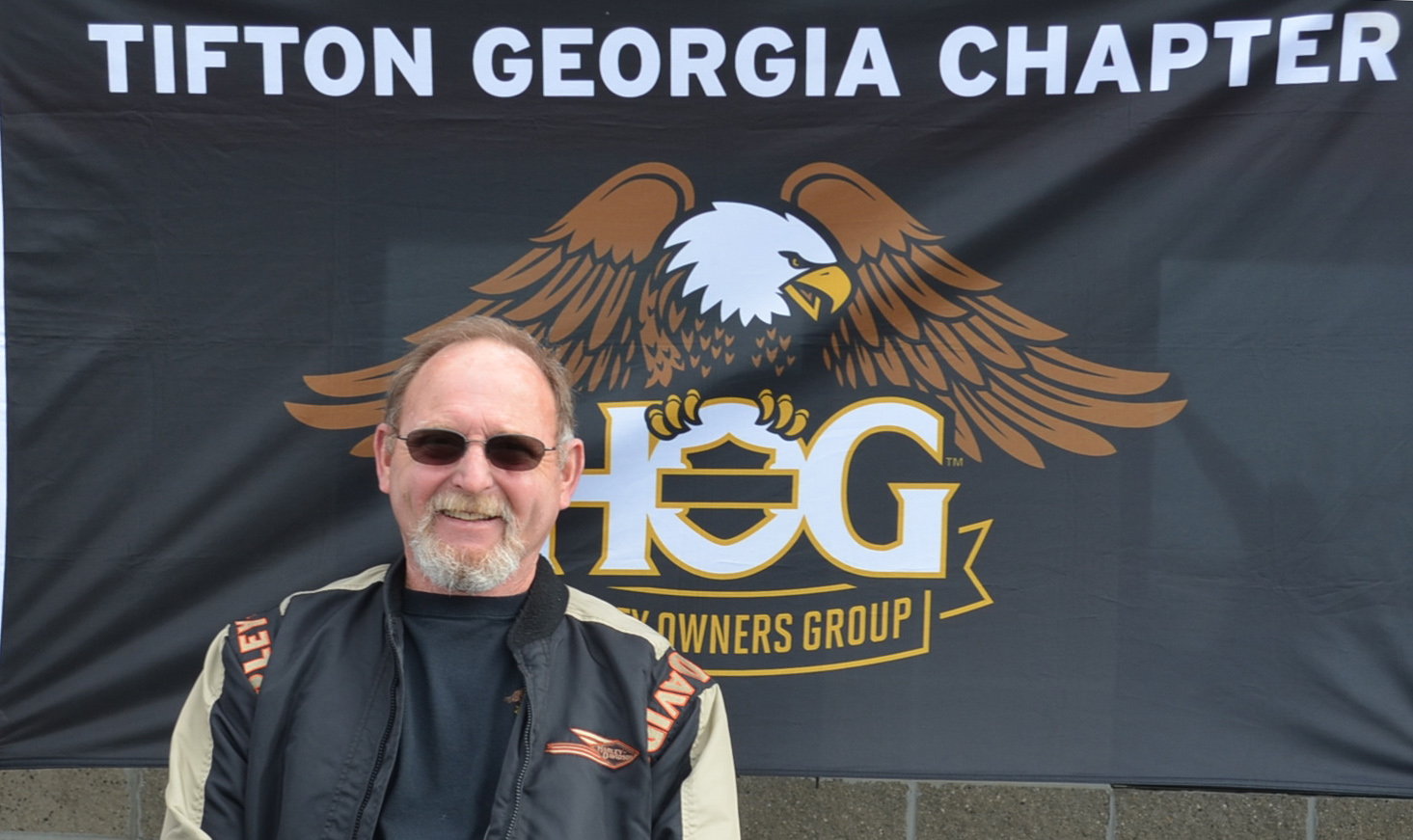 Buddy C | Membership
Current Ride: Harley I think it's Red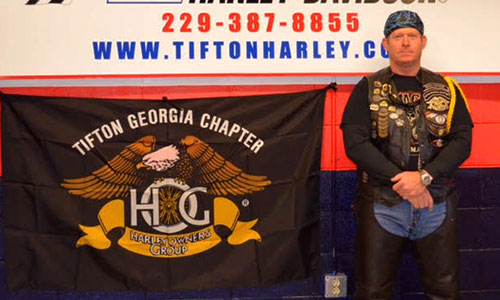 Dean | Photographer/Web Dude
Current Ride: 2016 Ultra Limited
"I've been riding since I was about 12. I bought my first Harley in 2006 and I currently ride a 2016 Ultra Limited. I have my 100,000 HOG miles pin. Just one of the programs that HOG has to offer. Riding keeps me sane (somewhat). Being the Web Dude gives me powers that some don't understand, (yet)."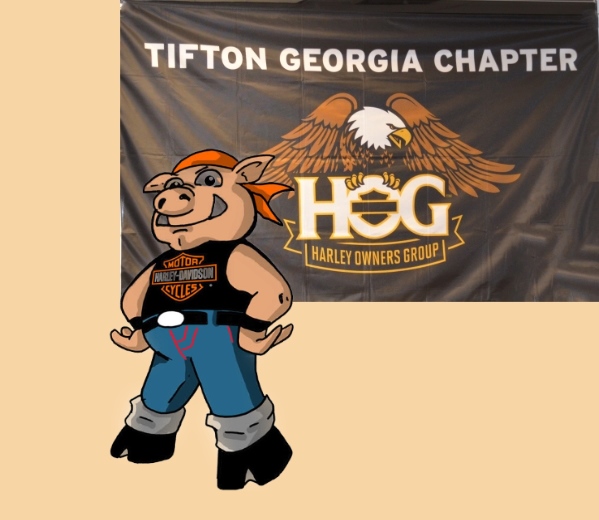 | Activity Director
Current Ride: ?????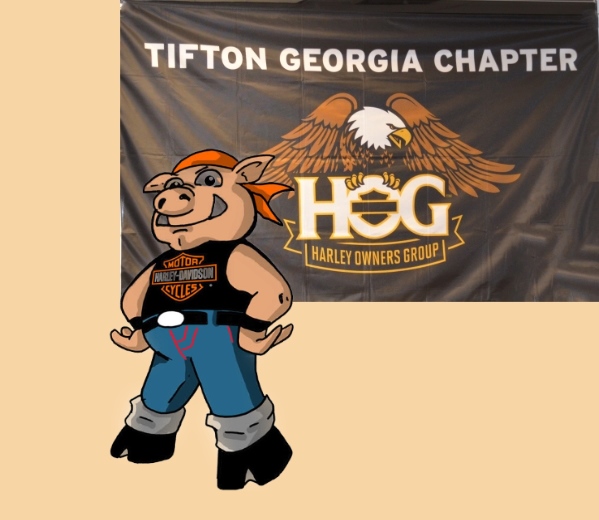 Ben| Safety Officer
Current Ride: ?????